707-322-5519
Jeannie@archinature.com
http://www.archinature.com/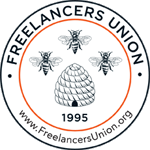 Writting:

For approximately 2 years I wrote a bi-weekly article on all things relating to AutoCAD for the now defunct web resource site; Suite101.com. While the site is no longer around, you can view links to PDF's from some of the articles I wrote over the years. Note: they have been slightly modified from their original versions to be converted to PDF format.




I was also an editor for numerous years at the Accustudio web site where I helped update the site as well as co-write articles.